By Rakesh H Mistry  |   Submitted On July 23, 2014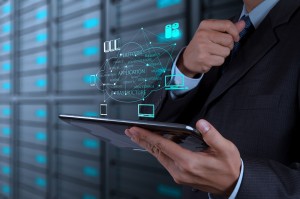 Though it can mean having to spend a higher initial cost, having a dedicated server can be very advantageous for your company in the long run. Most business startups and small companies choose shared hosting services for their websites as it is a muchmore cheaper and cost effective solution. However, as the resources and space are shared among multiple users, each user usually has access to limited resources and administrative privileges.
This can result in a lot of problems over time especially when the company grows in size and their demands increase. In such situations, the resources and services provided by a shared hosting service will usually not suffice for the user. Therefore, making use of custom dedicated servers can help eliminate these problems as the complete resources and hardware are reserved for one particular user. Dedicated servers can be leased from the respective service providers in order to provide the maximum benefits for the company.
The biggest advantage that dedicated cloud servers provide for their users is the support that is offered by the service providers. Therefore, before zeroing in on a deal, it is necessary to go through the details and make sure that the provider offers full support for the services. This can be very advantageous to you over a period of time and will be able to save you a lot of effort and money. Support from the service providers is usually in terms of problem resolution, database administrators, security handlers, etc. Therefore, whenever you experience a problem with your server, the provider will be able to use their expertise in providing the best possible solution without causing too much down time. As they also take care of the security issues related to your data and software, it can help eliminate the need of you having to hire the concerned IT professionals in your company. This can help you save a lot of resources and capital when it comes to personnel management and organization.
Making sure that you get the best dedicated server in the market
In order to get your money's worth; there are a lot of things that you need to consider before choosing a dedicated server provider. After narrowing down the best solutions by going through the reviews and user opinions of different options, you can analyze the services and features that they are providing. It is always wise to choose a fully managed dedicated hosting service as it guarantees maximum support from the service provider. Whether it is getting quick solutions to any problems or getting help managing your data, the service provider will be able to help you out. Therefore, it is imperative to compare different deals and options available in the market before choosing a dedicated hosting service provider in order to get the best value out of your investment.
For more information contact your local IT services company.
SparkDawn Media Web Hosting